We hear about these athletes all the time. Their names are always popping up and their faces are every where we look. Now you get to see just how much money all that publicity has brought them in the last year. These are the numbers pulled by Forbes and include income earned from May 2010 to May 2011. The totals include earnings from their salary, bonuses, appearance fees, endorsement deals, and much more. If I would've realized as a kid just how much money athletes make, I would've focused more on developing my skills.
Coming in first place is non other than Tiger Woods himself. For those of you that have been hiding under a rock Tiger Woods is a golf player. He made $75 million from May 2010 to May 2011 bringing his net worth $500 million as of September of 2010 per Forbes records.
In second place in the loved basketball player Kobe Bryant. From May 2010 to May 2011 he brought in $53 million. His salary for the 2010 – 2011 season was $4 million more than the rest of the NBA players. Kobe also signed a deal with Mercedes – Benz to bring in additional cash flow.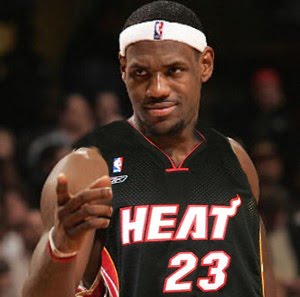 Trailing right behind him in third place is another NBA player. Lebron James, who is probably the most loved to hated player in the NBA after his decision to sign with The Miami Heat. He brought in $48 million from May 2010 to May 2011. He has the best selling basketball shoe on the market and his jersey was the best seller for the 2010-2011 season.
In fourth place we have Roger Federer a famous tennis player. Yes, you read that correctly, the fourth highest earner is a tennis player. He made $47 million from May 2010 to May 2011 only $1 million less than Lebron James. He has 10 major endorsement deals that include companies like Nike,Wilson and Rolex.
In the fifth spot we have Phil Mickelson a golf player. He signed a deal with Amgen and Pfizer who are the makers of Enbrel the drug Michelson uses to treat his psoriatic arthritis. He made $46.5 million from May 2010 to May 2011.
David Beckham comes in sixth place making $40 million from May 2010 to May 2011. He is a well known soccer player that signed a deal with Samsung and was the ambassador during the London bid process. It is said that he will ikely have many endorsement deals coming his way from the Olympics as it draws closer.
In seventh place is Cristiano Ronaldo another soccer player who made $38 million from May 2010 to May 2011. He uses the media to push his brand and has accumulated an astounding amount of Facebook and Twitter followers. He is one if not the most paid soccer aka football player in the world. His buyout clause has him at a value of $1 billion.
Next is Alex Rodriguez coming in, in eighth place. He is considered to be one of the best baseball players and is the youngest player to hit over 500 home runs. He made $35 million from May 2010 to May 2011. He took a loss of $24.9 million when the Texas Rangers filed for bankruptcy. He had a contract with them for $252 million which was signed back in 2000.
Michael Schumacher comes in ninth with earnings of $34 million from May 2010 to May 2011. He is a race car driver with multiple endorsement deals with companies like DVAG, Navy Boot, Rosbacher, Jet Set and a few others.
Last but not least is Lionel Messi, a soccer player who made $32.3 million from May 2010 to May 2011. His endorsement portfolio includes deal with companies like AirEuropa, Adidas, Audemars Piguet , PepsiCo and a few more. He is consider to be one of the best players of his generation and to become Diego Maradona's "successor".